Any technical, factual enquiries relating to the site should be made the Mineral Products Association. Contact us on 0203 978 3400, email us at [email protected] or write to us at the address below, for the attention of the Communications Manager.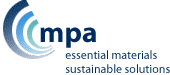 Mineral Products Association
1st Floor,
297 Euston Road,
London NW1 3AD
You can find out more about the organisations involved in developing this site by visiting our Who We Are page, or view our website disclaimer.